Maker Moment with Eva Sonaike
Eva Sonaike has always had a creative mind—serving as a tv director/producer and fashion editor for Elle Germany before establishing her eponymous brand of colorful fabrics. When a search for soft furnishings for her own home turned up empty, she began creating a small collection for herself and then ultimately made the leap that we're so grateful for here at The Grand Tour. Sharing our obsession for striking pigments and patterns, Eva now spends her London days dreaming up African-inspired prints—hand-drawing her designs in pencil before digitally playing with the colors. Eva took some time to chat with us about her cultural muses, giving back, and the best place in Nigeria for pan-African cuisine.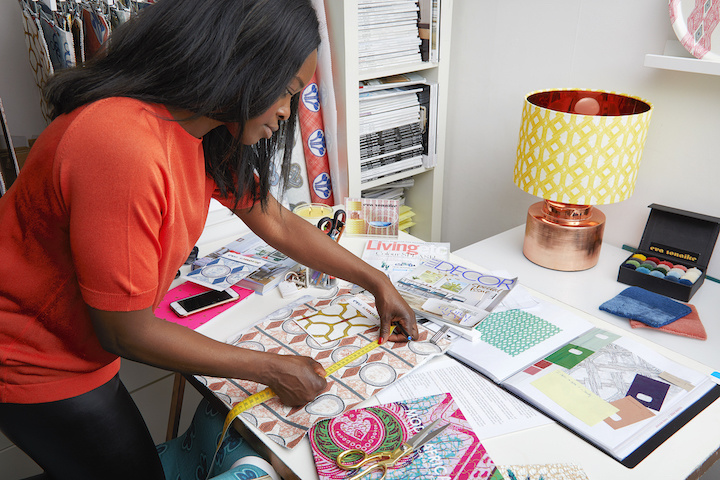 Q: What inspires you when designing a product or collection?
A: My main inspiration comes from things I see and the way of life in West Africa. I am originally from Nigeria, born and raised in Germany, and a London resident for just over 20 years, so I think all of the cultural elements that surround me are reflected in my designs. But whenever I am in West Africa, Nigeria, Benin or Ghana, I am inspired and new ideas for my designs are born.
Q: What was the very first piece you created and sold through your brand?
A: My first collection was actually made from Dutch wax fabrics that I bought in Holland and made into a cushion collection. I launched it and within one season, Liberty of London and Selfridges both bought it from me. But I soon realized, to be unique and really reflect what I wanted to be as a brand, I had to design my own collections. My first 'designed' collection, the Aburi collection, is still one of my favourites. It is very bold and the colours are bright and vibrant, but whenever I look at the fabrics, I can't believe I created them. I feel really attached to all my designs.
Q: My grandmother Dearie absolutely inspired us with her sense of style and passion for doing good. Is there anyone in particular who influences you in what you do?
A: I think so many people are doing great work, like Oprah Winfrey in South Africa and the Nelson Mandela Foundation. But there are so many people who live in so-called Third World countries and do tremendous work for others that is hardly noticed and makes a real difference in the bigger picture. I know various families who support other families in need, pay for their kids' schooling and make sure they have a roof over their head and enough to eat. This really inspires me, that everyone, no matter how big or small can do good and give other people a chance of having a better life.
Q: Is there a cause that speaks most to you?
A: Our cushions are handmade by a London-based charity called Working Well Trust that helps people with mental health issues, Autism and learning difficulties return to work. The quality of the cushions is amazing and it is great to see how the people who make our cushions get integrated back into life.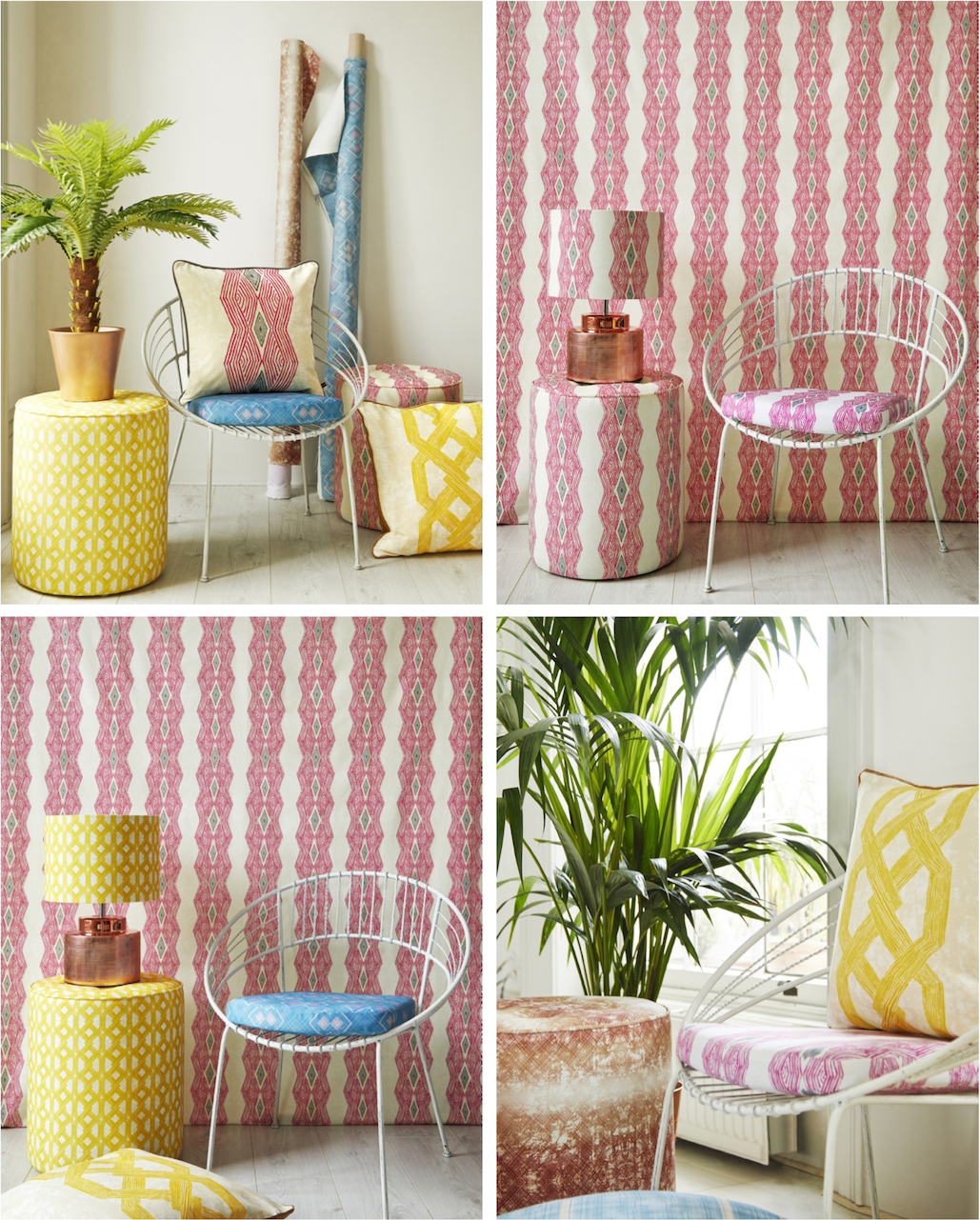 Q: Give us three places we must see when visiting your city.
A: If you are in Lagos, Nigeria, make sure to visit Alara, Africa's top concept store, which was designed by architect David Adjaye. They also have an amazing restaurant with pan-African cuisine and outdoor space at the back of the store. Lekki Market is also a must-visit if you come to Lagos. You can find handmade African artifacts, jewelry and fabrics from all over Africa there, as well as furniture and accessories. Amazing! And last, for Lagos, the cocktails at The Wheatbaker hotel are my favourites.
If you visit London, make sure to visit Haymarket Hotel, designed and owned by Kit Kemp. The design is out of this world! Tate Modern, which specializes in international and modern and contemporary art, is my favourite gallery in London. They have different exhibitions depending on the time of year. And for a trip out of central London, head to Royal Botanic Gardens, Kew, a former royal garden, which hosts the most amazing greenhouses with exceptional plants from all over the world.
Q: Why did you feel Palm Beach was a good market for your designs?
A: Living in London, we have some sunshine, but unfortunately (to my liking) not near enough. As our fabrics are vibrant and bright, they work wonderfully in bright and sunny environments, so Palm Beach is perfect for us. All of our fabrics also come as an outdoor finish—perfect for beach areas, patios and gardens.